KANSAS CITY BASED ANGEL INVESTOR
NOVA8 Ventures is a private angel investing firm that is actively seeking great startups and early-stage companies to fund during Seed and Series A rounds. We primarily invest in high growth companies in the following sectors: fiber/wireless telecommunications, SaaS, and core interconnection and edge data centers.
Startups: We make initial investments of $25,000 – $150,000 and then follow-on investments up to $1 Million in the best-performing ventures.
Series A: We typically make investments of $250,000 – $500,000 and then consider investments in future rounds based on the company's past performance, the ongoing growth outlook and our asset allocation and diversification at that time.
NOVA8 Ventures also makes sidecar or co-investments in amounts ranging from $50,000 to $250,000 per venture with other trusted angel investors/funds, regional venture capital funds, and family offices in larger syndicate investments.
MORE THAN INVESTMENT CAPITAL
Business Plan Feedback
Help revise and edit entrepreneur's business plan to increase probability of success.
Roadmap Planning
Assist in creating a short and long-term roadmap for the business including targets and milestones to measure progress.
Professional Networking
Connect as necessary to people, groups, and additional resources.
Management Meetings
Regularly scheduled meetings with key management to discuss progress and ongoing strategy.
Sounding Board
Provide entrepreneurs opportunities to bounce ideas around informally and even vent on occasion to reduce stress and refocus.
Financial Guidance
Provide add-on capital and work closely through any mergers, acquisitions, fundraising, recapitalization, or exit opportunities.
Fiber/wireless telecommunications, SaaS, and core interconnection and edge data centers
High-margin and scalable recurring revenue model
Located in the Midwest with a preference to being located in the Kansas City area
Entrepreneurs with relevant industry expertise and professional network
Open-minded entrepreneurs willing to adapt and change
Clear path to a liquidity event
3 - 7 year exit strategy
People with business ideas are everywhere, but an entrepreneur's ability to successfully execute a plan is everything. Consequently, NOVA8 Ventures not only looks for opportunities that show promise to scale quickly but those that are run by intelligent, super driven and multi-talented entrepreneurs who excel at leading people, executing, and effectively interacting with a wide variety of people and personalities. Although not a requirement, an entrepreneur's proven history being able to close deals is a huge plus especially during the early stages of a company.
CURRENT INVESTMENT PORTFOLIO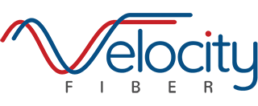 Velocity Fiber
Velocity Fiber is actively entering new markets across the United States and deploying brand new lit and dark fiber networks. Our specialty is designing, constructing and operating robust fiber Wide Area Networks (WANs) that provide customers with tremendous control, flexibility and a cost-effective road map to virtually unlimited WAN bandwidth.
We have a reputation for building networks where others won't, and we have a special passion for serving the underserved and delivering networks that solve problems for our customers. Whether you are an E-rate eligible K-12 school district, a college or university preparing for 5G, supporting skyrocketing WiFi demands, or a municipality looking to become a Smart City or improve broadband access, our team at Velocity Fiber would love to talk with you!

Eta Vision
Eta Vision gathers mountains of data about your processes, without impacting critical control systems or applications, to give your people the tools they need to solve your business's toughest problems.
Whether you need to reduce operating costs, minimize downtime, optimize your processes, or improve product quality, Eta Vision's tools are there to help.

WANRack
WANRack provides high-bandwidth Private Fiber Wide Area Networks (WANs) for K-12 schools.
[SOLD 2021]
Stackify
Stackify provides an affordable application performance monitoring solution designed to make developers' lives easier and enable them to be more productive.
[SOLD 2021]

Navifreight
Navifreight serves as an intermediary between government and commercial shippers and trucking companies.
[SOLD 2018]
1102 Grand
1102 Grand is the most network-rich, core interconnection environment in the Central Midwest due to its geographic presence in the center of the telecommunication rights of way in the United States. 1102 Grand is now part of Netrality Data Centers.
[SOLD 2012]
Darren is the CEO and Founder of NOVA8 Ventures and has over 25 years of experience in information technology, telecommunications, and data centers. He previously was co-owner and CEO of 1102 GRAND (now Netrality Properties) where he guided the company from early stage to a successful exit. In his time as an entrepreneur and investor, the companies Darren has worked with have grown to a combined total enterprise value of more than $230 Million.
Darren has served in technology advisory roles for multiple governmental agencies and was co-founder of KCnext (now The Technology Council of Kansas City) where he served on the Board of Directors. He has sat on various speaking panels with other regional thought leaders including Mayor Sly James (Kansas City, MO) and former Kansas City, Kansas Mayor Joe Reardon, and Darren was invited by former Missouri Governor Jay Nixon's office to provide feedback on Gov. Nixon's proposed State Economic Development Plan. He has also been interviewed on television, radio, podcasts, and quoted or featured in a wide range of print publications including The New York Times, The Chicago Tribune, The Los Angeles Times, and The Kansas City Business Journal.
Emily is responsible for overseeing the day-to-day operations of NOVA8 Ventures. With more than 20 years of experience in the engineering and construction industries, she possesses a broad range of managerial and leadership experience with departments such as accounting, project management, and compliance. Her diverse range of talents and insight into different business units allows Emily to not only consider business decisions individually but from a more broad business system perspective.
Emily prides herself on being a good listener first and a creative problem solver second because she likes to hear input from team members and analyze all of the data to ensure carefully thought out decisions are being made. This is especially true when working with entrepreneurs to understand their business challenges and recommending overall strategic direction or helping to develop processes and procedures necessary for a business to operate efficiently and scale quickly. In addition, team members and entrepreneurs alike regularly comment on her impressive attention to detail and overall pragmatic nature.
To be considered for funding, please send a concise four to six page executive summary or investor deck to Invest@NOVA8.com. While executive summaries or decks are fine for the initial review, a complete business plan is required if we express interest in evaluating the opportunity further.
Submission of any materials including a business plan does not create any obligation on the part of either party unless and until definitive agreements are negotiated and signed by both parties. You should only include non-confidential information in your submission, and by submitting information you are deemed to consent to non-confidential treatment of such information. In appropriate circumstances, we will sign a reasonable non-disclosure agreement when we reach a point of mutual interest in moving forward.
Every business plan will be reviewed, but due to the volume of plans and materials, we may take up to two weeks to get back to you.